Flywheel News | July 2022 Hotel Digital Marketing News | GCommerce
GA4 Ads Bounce Rate! (and other features)
July 23rd marked the 1 year countdown for the sunsetting of Google Universal Analytics. That means if you haven't set up GA4 to track your hotel's website data, there's a very real possibility you won't have a full year of data once Google makes the full switch to GA4. There has been a lot of feedback regarding GA4 and I think a lot of marketers will be happy to hear that Google has now added bounce rate to GA4 (although it is a slightly different definition then UA bounce rate, so study up!). Learn more about bounce rate in GA4 and more here.
2. Google Announces It Is Delaying the Demise of 3rd Party Cookies
Google has officially delayed the demise of 3rd party cookies from July 2023 to until late 2024, stating it needs to provider marketers more time to test new Privacy Sandbox tools. What's your reaction? Shocked or were you expecting this to happen? Our thoughts - not totally shocked is the main reaction coming out of the GCommerce camp. Learn more here.
3. ICYMI: Introducing Metadesk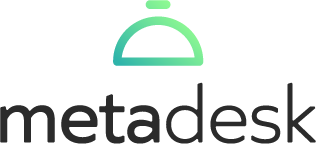 Have you heard about Metadesk yet? It is our new metasearch platform built for performance. From variable pricing to integrated custom audiences, metasearch has never been easier. Learn more at metadesk.pro
4. LinkedIn Launches Native Carousel Posts
Have you been using the "ol' sneaky" way of creating carousel style posts on LinkedIn? Good news! LinkedIn will be rolling carousel posts out to all users later this fall. Learn more and how to use the new post type here.
5. Facebook Announces Change to App Home Feed
Noticing anything different in your Facebook app? Facebook announced two feeds will now be found in it's apps, mimicking app navigation and layout popular in TikTok. Over the past year it's made other changes to keep up with the popularity of TikTok. Make sure your marketing isn't falling behind. It's time to jump in and start creating short-form video content to feed the algorithms and stay visible. Learn more here.
6. Netflix Announces Partnership with Microsoft For Ad Inventory
Netflix has officially announced that Microsoft will be it's ad partner for it's new lower priced ad-supported subscription plan. This is a BIG win for Microsoft after it's recent acquisition of Xandr media, which was announced this past December. Want access to this CTV inventory? It will be exclusively available via the Microsoft platform. Haven't considered CTV/OTT ads as part of your strategy? Learn more here.