GCommerce Recognized as One of Outside Magazine's Top Places to Work
PARK CITY, Utah (November 4, 2019) - GCommerce is recognized as one of Outside Magazine's top places to work in 2019.
Placement on this list is based on survey responses from a sampling of GCommerce employees who were asked to rate their workplace culture. Organizations who are named as a top place to work must have at least a 75% participation rate on the survey and a minimum 80% positive response rate.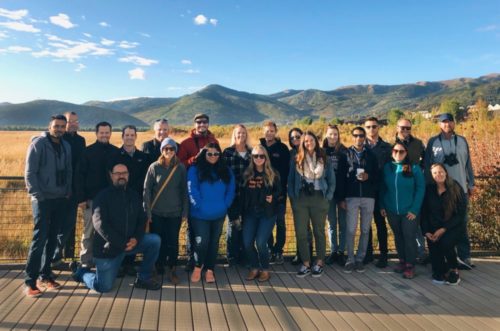 In 2017, GCommerce solidified its approach to culture through establishing the company's Culture Pillars. They include:
Flexibility
Growth
Adaptability
Work hard, have fun
Do the right thing
Excellence and efficiency
The company makes decisions around team member satisfaction and retention based on these pillars.
"A company culture is a living, breathing thing within an organization, but it can get lost if you don't memorialize it for team members to remember day in and day out, as well as make it really easy for new team members to understand and feel it on day one," said Lindley Cotton, GCommerce's president.
###
About GCommerce
Built on the belief that one-size-fits-none, GCommerce strives to eliminate the cookie-cutter approach to digital marketing. Catering to a wide variety of clients in the hospitality and tourism industry, GCommerce provides a customized, strategic, and client-focused approach to digital marketing. Services provided include but are not limited to search engine optimization and marketing, website design and development, display advertising, email marketing, content marketing and social media advertising and consultation.
Boasting a robust and diverse clientele including industry-leading hotel management groups, luxury and boutique hotel brands, resorts and casinos, franchises and independents, and more. For more information, visit www.gcommerce-stile.gcomwebdev.com or reach out to sales@gcommercesolutions.com.