GCOMMERCE DEBUTS NEW WEBSITE & INNOVATIVE NO STRINGS ATTACHED PROGRAM
GCOMMERCE DEBUTS NEW WEBSITE & INNOVATIVE NO STRINGS ATTACHED PROGRAM
PARK CITY, UT, March 13, 2017 – GCommerce, a full-service digital marketing agency focused on the hospitality industry, announces the launch of its refreshed brand and new website along with the company's No Strings Attached (NSA) program. This flagship program allows GCommerce to solve the digital marketing woes of hotels and resorts in a cost-free and efficient matter. NSA offers hoteliers the opportunity to work with GCommerce's experienced team to solve hotel digital marketing needs in a single platform exclusive of fees and contracts.
"The digital marketing space is ever-changing. For hoteliers, navigating these waters can be challenging," said Chris Jackson, President and Partner of GCommerce. "Hoteliers face digital challenges every day, leaving them frustrated and confused. GCommerce has always sought to provide guidance and professional expertise to hoteliers who might not be getting such expert guidance and problem-solving with their current agency or in-house team.
To earn a customer's loyalty, you, as the brand, need to show your loyalty to the customer first. In other words, before they become a paying customer, offer them a way to experience your brand's goods or services with no risks. GCommerce is excited to be the first in the hospitality industry to extend our expertise to hoteliers with no commitment in order to earn their loyalty and partnership as a long-term customer. From being able to effectively track marketing campaign performance to understanding why a hotel's website isn't converting and how to change that, GCommerce is confident that we can help hoteliers solve their digital problems."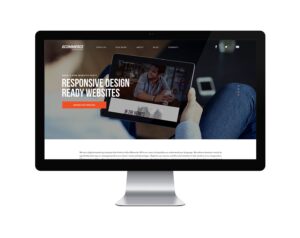 GCommerce's No Strings Attached program launches along with the company's new website, which showcases an updated brand look and feel. GCommerce's updated website allows the hospitality marketing agency to better demonstrate its capabilities and success stories to potential clients.
"Our goal is to bring real solutions to the hotel industry, making travel a better, smarter industry and us better marketers," said Jackson.
For more information about GCommerce and their NSA program, please visit the website at https://www.gcommerce-stile.gcomwebdev.com/no-strings-attached.
ABOUT GCOMMERCE
Built on the belief that one-size-fits-none, GCommerce strives to eliminate the cookie-cutter approach to digital marketing. Catering to a wide variety of clients in the hospitality and tourism industry, GCommerce provides a customized, strategic, and client-focused approach to digital marketing for hotels and resorts. Services provided include, but are not limited to, search engine optimization and marketing, award-winning website design, web development, display advertising, email marketing, social media advertising and digital consultation.