GCommerce Announces Lindley Cotton as President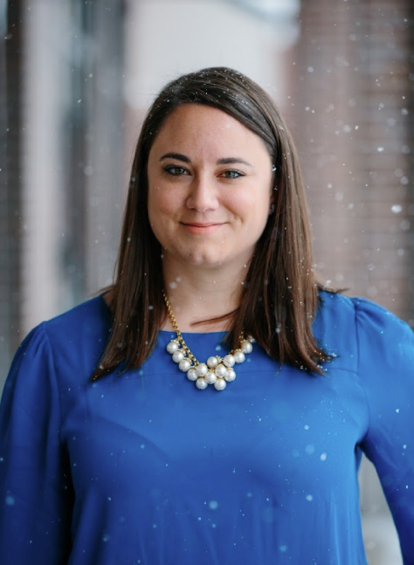 PARK CITY, Utah (July 15, 2019) - GCommerce has announced the ascension of Lindley Cotton to President of the organization. Over her storied career at GCommerce, Mrs. Cotton has been a powerful and insightful voice in hospitality digital marketing. She has crafted award winning campaigns and helped GCommerce clients achieve premium results. Mrs. Cotton started at GCommerce in the Search Engine Marketing department before moving into the Strategic Marketing department followed by the Account Services Department. She quickly rose to become the Director of Account Services. Due to her natural leadership ability and vision, she was promoted to Senior VP of Marketing and Account Services; a role she served in for 4 years.
Mrs. Cotton assumes the role of President previously occupied by Chris Jackson. Mr. Jackson remains with the company as a Principal and Chief Evangelist and will spend his time leading innovation, business development and industry outreach projects. During Mr. Jackson's tenure as President of GCommerce, he oversaw the company's expansion of both client roster and services. In the 7 years that Mr. Jackson was President, GCommerce grew by 5x in both client roster and revenue. Under his leadership, GCommerce became the first Hospitality Digital Marketing Agency to adopt programmatic advertising, leading to incremental gains for clients. Mr. Jackson is well known within the industry as a frequent speaker and moderator at important hospitality events. He is renowned for his sharp digital marketing insights and refreshingly honest perspective.
"I have spent the last 12 years mentoring Lindley, the most naturally talented marketer and leader I have ever encountered. I consider it my proudest moment to hand the day to day leadership of our treasured organization to Lindley. I have never been more confident than I am now that GCommerce will grow, innovate and inspire under her leadership", said Chris Jackson. "The industry should take note; Lindley is going to be a force for many years to come."
"Chris' dedication to GCommerce has made this company what it is today - a best in class, strategic, digital marketing company that is thriving in the hotel space. With Chris' leadership, our company conquered some of the industry's largest challenges around direct bookings and evaluating the true cost per acquisition our clients. Chris has been the guiding light at GCommerce for many years, and I will be forever grateful for his leadership and mentorship," said Lindley Cotton.
Lindley Cotton graduated from Syracuse University in 2006 with a degree in Sociology. She served as an English teacher in Baicheng, China for one year after her graduation before joining GCommerce.
###