GCommerce's goal for the Balboa Bay Resorts website was to create an exquisite yet functional website that strengthens the established creative and further extends the nautical-themed storytelling of the Balboa Bay property.
Through stunning visual design, lifestyle photography, and an intuitive user experience, the new website solidifies Balboa's reputation as the number one hotel in Newport Beach. Approachable to luxury travelers, wedding parties, and even the million-dollar yachts docked outside, Balboa Bay Resort offers an unmatched setting in which to spend your time, whether that's staying as a guest in the hotel or enjoying the delicacies provided by the A + O Restaurant | Bar.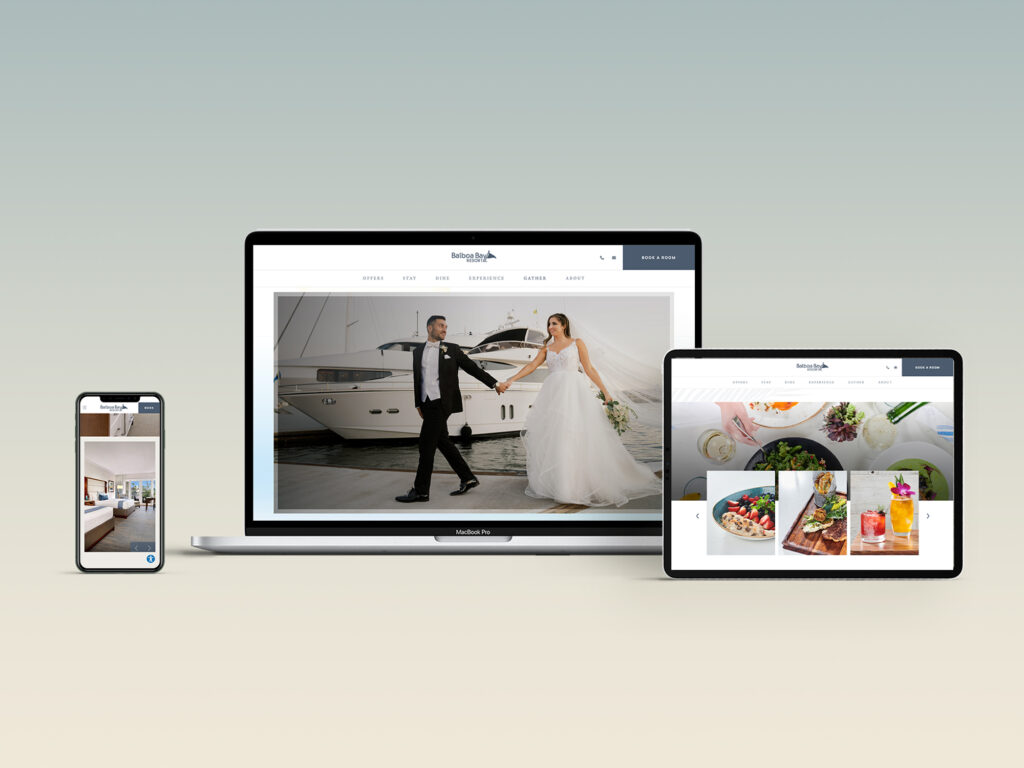 Photography plays a huge role in today's websites, which is why we encouraged the use of lifestyle-focused photography, including people enjoying themselves in and around the resort. This allows the user to picture themselves in a similar moment in the exact setting of the image. The website's aesthetic draws upon the sophisticated guest experience while unwinding at Balboa Bay Resort. We strategically designated approved photography, provided a breathable layout for content, and designed clear calls-to-action to emphasize the experience and engage with the user. The calming color palette, soft textures, and subtle patterns are amalgamated to give the user a genuine sense of place.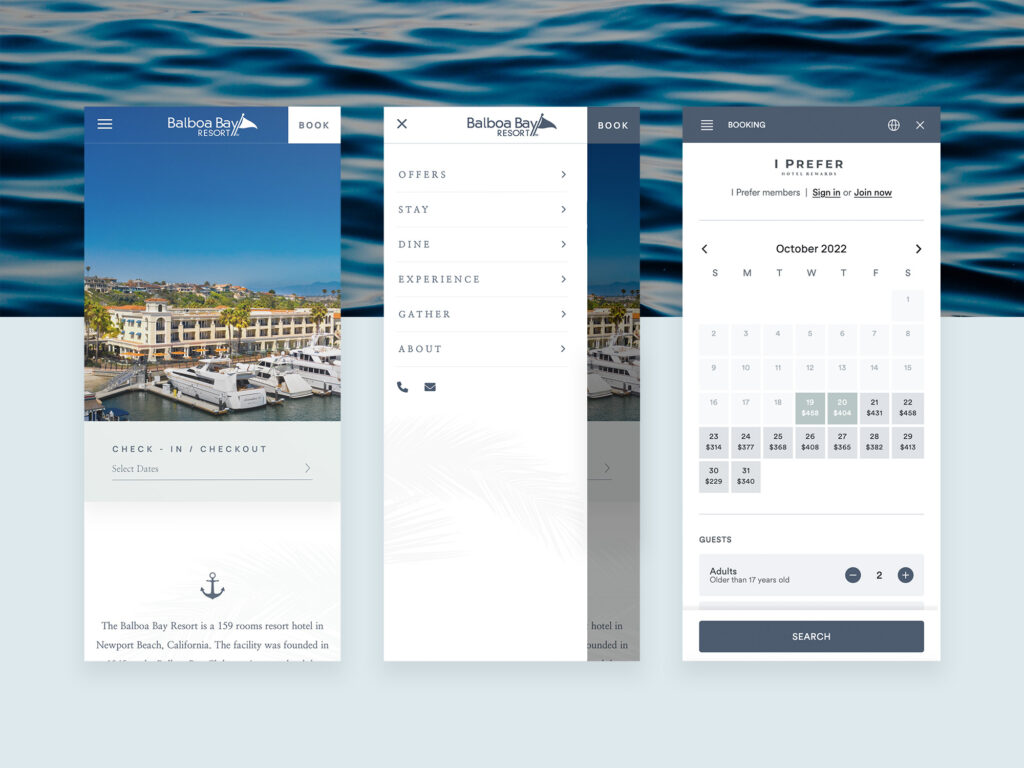 From a usability standpoint, the website hierarchy is used not to direct or emphasize yet simplify the flow of information for the user. GCommerce Solutions set out to ensure an enjoyable digital experience across all devices, from mobile to tablet to desktop. Page layout and information hierarchy are crucial to our UX best practice, creating a "don't make me think" level of understanding regarding organization and calls to action. The end result is a perfect composure of visual engagement and functionality needs.