Flywheel News | June 2022 Hotel Digital Marketing News | GCommerce
GCommerce Announces Metadesk, It's New Hotel Metasearch Solution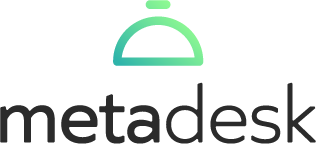 GCommerce announced the launch of it's new hotel metasearch solution, Metadesk, during HITEC's 50th Anniversary in Orlando, FL the last week of June. The new platform offers on-demand data insights, easy-to-understand pricing and direct access to your campaign optimization specialists. Learn more at metadesk.pro
2. Google Ads & Microsoft Ads Officially Discontinue Support for ETAs
As of June 30th, 2022 advertisers are no longer able to create or edit expanded text ads (ETAs) on Google or Microsoft Ads. Since you're still able to let them run, we recommend keeping an ETAs in your account if they are top performers. We also recommend taking those top performing ETAs and creating responsive search ad (RSA) versions. Responsive search ads are the new standard ad format and allow up to 15 headlines and 4 descriptions. Google then takes those headlines and descriptions and creates multiple ads using different combinations of those assets. It's multivariate ad testing to the max.
3. New Google Ads Travel Features
In June, Google announced a few new travel specific features. The first is the ability for hotels to add/manage rates directly into their Google Business Profile. While this might sound appealing, we recommend only approaching rates and inventory via a direct connection to your hotel's CRS via a connectivity partner since rates/inventory update constantly. Next is Feedless Onboarding that would allow advertisers to great hotel campaigns without needing a Hotel Center account. More to come as this is currently in beta. Finally, they announced adding travel specific goals to the new performance max campaign type.
4. GCommerce Attends HITEC's 50th Anniversary, HSMAI and ROC in Orlando, FL
GCommerce was excited to attend the 50th anniversary of HITEC as well as HSMAI Marketing Strategy Conference and ROC in Orlando, FL during the last week of June. The week included catching up with some of our incredible clients and partners as well as the announcement of our new hotel metasearch advertising solution, Metadesk.
5. Microsoft Advertising Now Requiring Advertiser Identity Verification
Following suit with Google, Microsoft Ads is now requiring advertisers to verify identity to ensure it's users are seeing ads from trusted sources. Learn more here and be prepared to supply your agency or advertising partner with necessary documentation.